Book the PNR in your GDS and transfer to justnets/GT for Ticketing
Prior to creating the PNR, please verify the GT fares and rules at www.justnets.ca OR directly at 1-877-786-FARE. Upon completion of the PNR with payment and fare rule validation, PNR ownership may be released to GT for ticket issuance.
GDS formats for transferring the PNRs' from your PCC to GT are outlined below. The formats require the user to have supervisory capability in their respective GDS. You may need to contact your GDS Help Desk for further assistance.
The SABRE entry to release
PNR ownership is
6[X]TA/O1M2-AA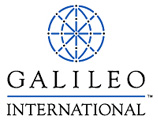 The GALILEO entry to release
PNR ownership
COQ/26BR/12

The AMADEUS entry to release
PNR ownership
RP/YYZC4213S/ALL

To view a copy of your client's itinerary or to obtain a copy of the eticket, please enter the booking details at:
How to transfer a file and keep segment credit (Where GT Refers to Gala Travels Inc.)
In all cases for GT to accept the transaction, the agent must Receive and End the PNR. Once the PNR is transferred, kindly contact GT Reservations for ticket issuance.
Agency will be responsible for all airline schedule changes and special service requests until PNR ownership is released to GT.
Please remark GT Net Price, Form of Payment details, the amount to be billed to the credit card and document delivery details in the Historical remarks format in your respective GDS. GT payment policy and guidelines will apply.
GT will validate the PNR for fare contract rules and conditions prior to ticket issuance. If the conditions of the contract and fare rules are not met, GT will not issue the ticket. Transfer of PNR ownership to GT does not guarantee ticket issuance.
GT cancellation policy will apply after ticket issuance.
GT will not release PNRs back to the agency's GDS. The agency should retain a copy of the PNR.
The list of airlines permitting PNR transfer is subject to change without notice. GT reserves the right to withdraw the transfer of PNR facility at any time.